We use PayPal to protect your credit card information. Sign up is easy if you've not used PayPal before, or you can use your credit card as a PayPal guest.
After paying, your password for the Preventive Ounce will be sent to your registered e-mail address from support@preventiveoz.org. Use the Login button on the top menu to access the site. Your subscription automatically expires in 1 year unless you renew. You will receive a renewal notice.
When you enter the software and fill out the profile for your child, you will be assigned a long Profile ID number. SAVE THIS ID NUMBER IN A SAFE PLACE, BECAUSE YOU WILL NEED IT TO RE-ACCESS YOUR CHILD'S PROFILE AND ADVICE.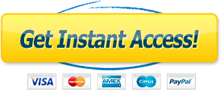 The email with your login information should arrive within 15 minutes. A few people have reported not finding it. In this case, be sure you are checking the correct email address, and check your Spam or Junk Mail. If you don't see it, go to the Login page and enter your email address. This will generate another email. Usually this solves the problem. If not, please email support@preventiveoz.org for help.